Spooky Cute Essentials Duo: Leave-In Hair Tea & Botanical Hair Butter PLUS Skully Hair Clips Gift
Regular price

Sale price

$87.00

Unit price

per
Adorable Skeleton Hand hair clips perfect for Boss Vamps, Spooky Cute Baes, and especially because you love all things skulls!
This essentials due goes beyond your normal hair protectant with phenominal results. Infused with high performing Ayurvedic and botanical ingredients for an Immortal Glow. 
You Get:
Dragon's Mist Leave-In Botanical Hair Tea 6.75 oz/200 ml
Botanical Hair Butter in Lavender Sandalwood Forest 2 oz/60g
1 Set of Spooky Hair Clips: Skeleton Hands
1 Beauty Bag: Woven by Mayan Loom Weavers. Sustainable 100% cloth
Botanical Leave-In Hair Tea Benefits:
sleeker straighter strands,
shiny bouncy twist-outs or braid-outs,
camera ready curls
sleeker blow-dry routine.
More elasticity reduces snapping and breakage
Locs are fresh and hydrated without buildup
Our Botanical Hair Butter Benefits:

Humectant: Attracts moisture into the hair strands
Prevent split ends with Ayurvedic herbs that help fill in cracks and crevices along the hair strand for less brittleness and more strength
Less flyaways and less frizz for sleek styles and curly hair with luxury jojoba, castor oil, argon oil, and grape seed oil
 Ultra lightweight formula adds shine
Doubles as a solid hair fragrance that's also benefiting your hair. (no drying alcohols like other hair perfumes.) 
Water Based Formula-Oil Free
Our Botanical Leave-In Hair Tea contains minerals, vitamins, and antioxidants that improve the condition of your hair when used as directed.
fills in crevices in weak strands of hair making it stronger and increasing length retention.
Adds elasticity and softness to hair for "Muneca Soft" or "Doll Soft" Hair.
Smooth cuticles and makes hair easier to manage over time.
Great for daily maintenance and refreshing in any weather and location.
How to Use the Essentials Duo
You can layer on both products or choose the one that your hair needs most that day. starting with the Leave-In Hair Tea for oil-free moisture and nutrients that sink deep into roots and strands. Follow with light hair butter either on your ends only or along entire hair strands. 
Botanical Hair Butter: Use daily as needed on damp or dry hair. Lightly swipe a small amount on fingers. Rub palms of hands together and apply to hair where needed. Focus on the ends to prevent dry split ends. Works great on damp and dry hair.  Lightweight, velvety, and fast absorbing. Moisturizes, prevents flyaways, and seals ends.. 
Botanical Leave-In Hair Tea: Use 3-4 times a week or as needed: Spray at roots and throughout hair. Distribute evenly with comb or brush as usual. Style hairand go. Refresh as needed with this botanical mist throughout the day.
Blow dry: Spray before blow drying to add strength and flexibility and improve sleekness of blowout results. Spray section of hair. Blow dry and repeat on next section. Reduces blowout time needed. 
Formulated in house. Made in the USA.
* Indicates USDA Certified Organic Ingredient
-Vegan Products -Therapeutic grade essential oils-No parabens -No silicones -No synthetic fragrances –No Mineral oil-No animal testing.
Botanical Hair Butter
Ingredients: *Mango Butter, *Shea Butter *Cocoa Butter *  Cupaucu Butter, +Vamp Boss Immortal Nectar Hair Growth & Repair Serum, *Coconut oil, *Argan Oil, *Grape Seed Oil, *Avocado oil, * Plant Glycerin, *Lavender Essential Oil, *Sandalwood Essential Oil, *Lemongrass Essential Oil, *Tea Tree Essential oil, Clary Sage Essential Oil, *Eucalyptus Essential oil, Oregano Essential Oil, *Rosemary Essential oil, Vetiver Essential Oil, *Clove Essential Oil.
+ Vamp Boss Immortal Nectar Serum Ingredients:  (Organic Jamaican Black Castor oil, Organic Argon Oil, Organic Grape Seed Oil, Organic Hibiscus flowers, Organic Coconut Oil, Organic avocado oil, Organic olive oil, Henna, Amla, Organic MSM, Organic Sandalwood Essential Oil Organic Lavender Essential Oil, Organic Rosemary Essential Oil, Shikaikai, Organic Fenugreek seeds, Clary Sage Essential oil, Organic Rose Hip powder, Brahmi, Organic Aloe Vera Powder, Organic Clove Essential Oil, Organic Kosher Plant Glycerin, Organic Pink Grapefruit Essential Oil, Peppermint Essential Oil, Organic Orange Essential Oil, , Organic Lemongrass Essential Oil, Organic Oregano Essential Oil, Organic Cedarwood Essential Oil, Organic Eucalyptus Essential Oil, Organic Tea Tree Essential Oil, Red Clover Extract.)
Dragon's Mist Leave-In Hair Tea
Ingredients: || * Distilled Water 60%/Aloe Vera Juice 40%, Kosher Vegetable Glycerin, *Henna, *Amla *Fenugreek (Methi) Seeds, *Lavender Flowers, *Hibiscus flowers, *Rosehip Powder, *Shikakai, *Brahmi, *Aloe Vera Powder, *Marshmallow Root, *Slippery Elm, *Red Clover Extract, *MSM, *Orange Essential Oil, *Pink Grapefruit Essential Oil, *Sandalwood Essential Oil, *Lavender Essential Oil ,*Rosemary Essential Oil, Clary Sage Essential oil, Peppermint Essential Oil, *Lemongrass Essential Oil, *Cedar Wood Essential Oil, *Oregano Essential Oil *Eucalyptus Essential Oil, *Tea Tree Essential Oil, *Vetever Essential Oil, *Red Clover Extract. *Rosemary Extract)
Share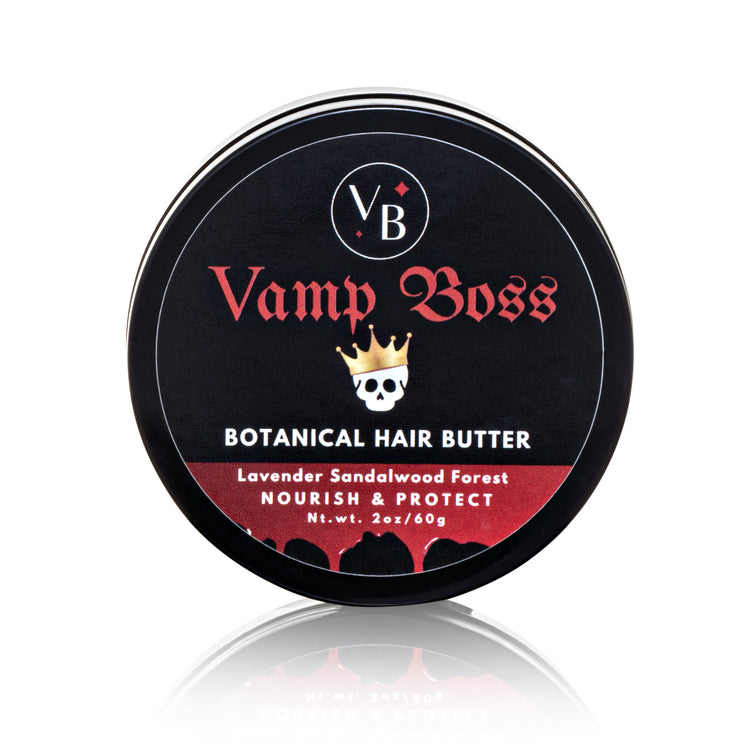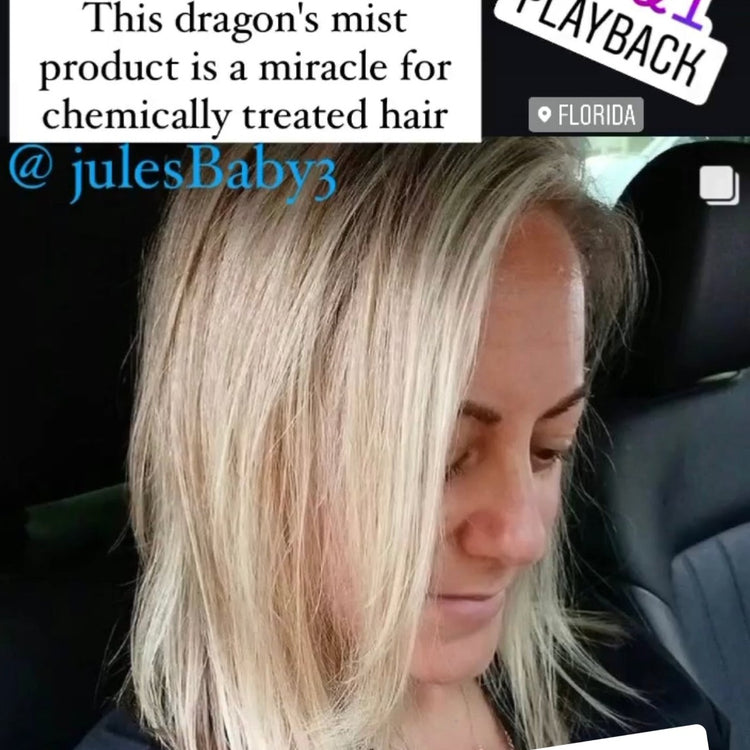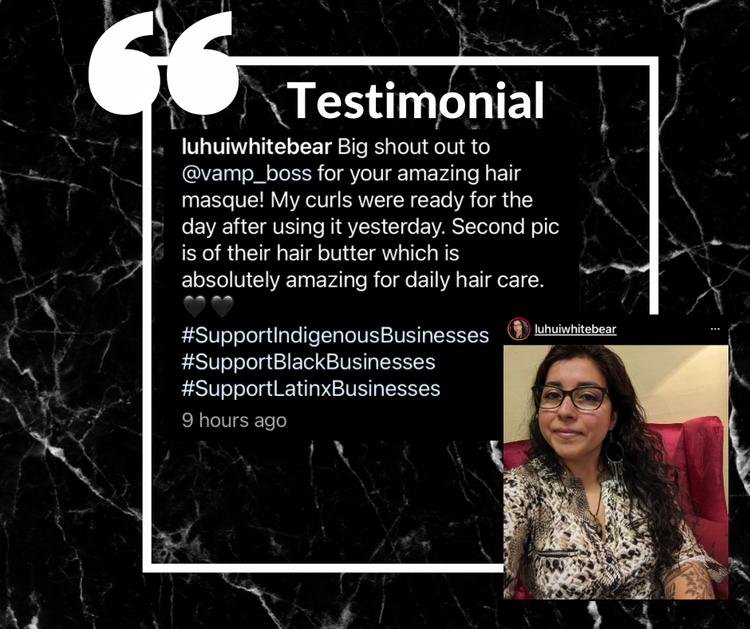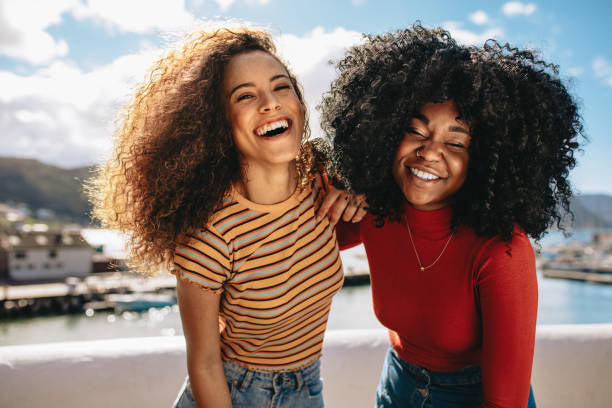 Testimonials
J.S., Happy Queen

I've been using the oils, and deep conditioners as well as the aloe hair mists. Thanks again!

Dr. Luhui W.

"Big shout out to Vamp Boss and your amazing hair masque! My curls were ready for the day after using it. #IndigenousBusinesses #SupportBlackBusinesses #SupportLatinxBusinesses"

Jessie C.

"I was finally able to use the henna hair masque... and my hair is SOO SOO happy!! I haven't had my hair this happy in longer than I can remember. Also using the aloe mists.It's all awesome!"
Addicted and Amazed!

Thank you for keeping my bleached hair soft and silky! I'm addicted and amazed. Plus, the glass bottled can be refilled!

This is SO Money!

To prep for my semiannual blowdry length check, I always start with the Money Masque and use the hair teas to prep my blowdry and style.

I love the way my hair feels!

You're the best! I keep feeling how soft it is.
Perfect Natural Hair Care Luxury

Still Hella Soft

My hair feels amazing! Left it {the masque} in for 5 hours

Hair looks really good babe!

I'm telling you this product is so freaking amazing!