REFILL Vamp Boss Immortal Nectar Hair Rejuvenation Serum
Regular price

Sale price

$63.00

Unit price

per
Vamp Boss Immortal Nectar Hair Rejuvenation Serum
Refills are shipped in an eco-friendly glass vial. Pour serum into your luxe dropper bottle.
Refills are not shipped in our luxe dropper glass bottles. If this is your first order, consider ordering our serum in our UV light blocking glass dropper bottles here.


Re-use, re-cycle, or return the empty glass vial.
Our flagship offering and heavy hitter in our Ayurvedic entourage.
These lipids and botanicals are known to give results you can see and feel in the quality of your hair, a strong and flexible feeling Hair strand that's shiny and retains length.

Infused with potent Ayurvedic Herbs, essential oils, and other botanicals providing IMMEDIATE RESULTS without the BS! 
Our super serum is unique with no other Ayurvedic serums on the market coming close to the goodies we packed in here. 
We included MSM, an organic sulfur that's scientifically shown to increase the length of time your hair spends in the growth phase, reduce the amount of time in the 'shedding' phase.
Did you know that henna fills in crevices and holes along your hair strand's weak points? Reinforcing it which loves length retention, balances the pH of your scalp and Hair, while making hair shiny and with less frizz. 
 Use daily or a few times a week. Squeeze dropper and apply serum in small droplets evenly throughout scalp. Massage into scalp with fingertips and distribute throughout hair. Repeat 3 to 4 times a week and you will feel improvement in hair health and growth. Style as usual. Can be applied to damp and dry hair.
For your strands: As needed, place 5 drops of serum in your palms and rub palms together. Distribute to a section of your hair starting at your ends because they are most vulnerable, and work your way up. Repeat for each section. Use on damp and dry hair.
As Hot Oil Treatment (Optional): Once every 4-6 weeks or if hair is severely depleted due to sea, pool, wind, or heat. Apply Serum evenly throughout scalp with dropper. Divide hair into four sections. Squeeze nickel size amount into palm and distribute from the ends up; repeat on other sections. Place hair under cap or wrap. You may use heat to accelerate absorption Leave for 30 minutes, all day or overnight. Wash hair and proceed with regular hair routine.
+Vamp Boss Immortal Nectar Hair Growth & Repair Serum Ingredients:
*Indicates USDA Certified Organic Ingredient.
Ingredients: (*Coconut Oil, Olive oil infused with Blood orange essence, *Jojoba Oil, *Argon Oil, *Almond Oil, *Grape Seed Oil, *Avocado Oil, *Jamaican Black Castor oil, *Henna, *Amla *Fenugreek (Methi) Seeds, *Lavender Flowers, *Hibiscus flowers, *Rosehip Powder, *Shikakai, *Brahmi, *Aloe Vera Powder, *Marshmallow Root, *Slippery Elm, *MSM, *Orange Essential Oil, *Pink Grapefruit Essential Oil, *Sandalwood Essential Oil, *Lavender Essential Oil ,*Rosemary Essential Oil, Clary Sage Essential oil, *Clove Essential Oil, Peppermint Essential Oil, *Lemongrass Essential Oil, *Cedar Wood Essential Oil, *Oregano Essential Oil *Eucalyptus Essential Oil, *Tea Tree Essential Oil, *Vetever Essential Oil.)
-Vegan Product -Therapeutic grade essential oils-No parabens -No silicones -No synthetic fragrances –No Mineral oil-No animal testing
Share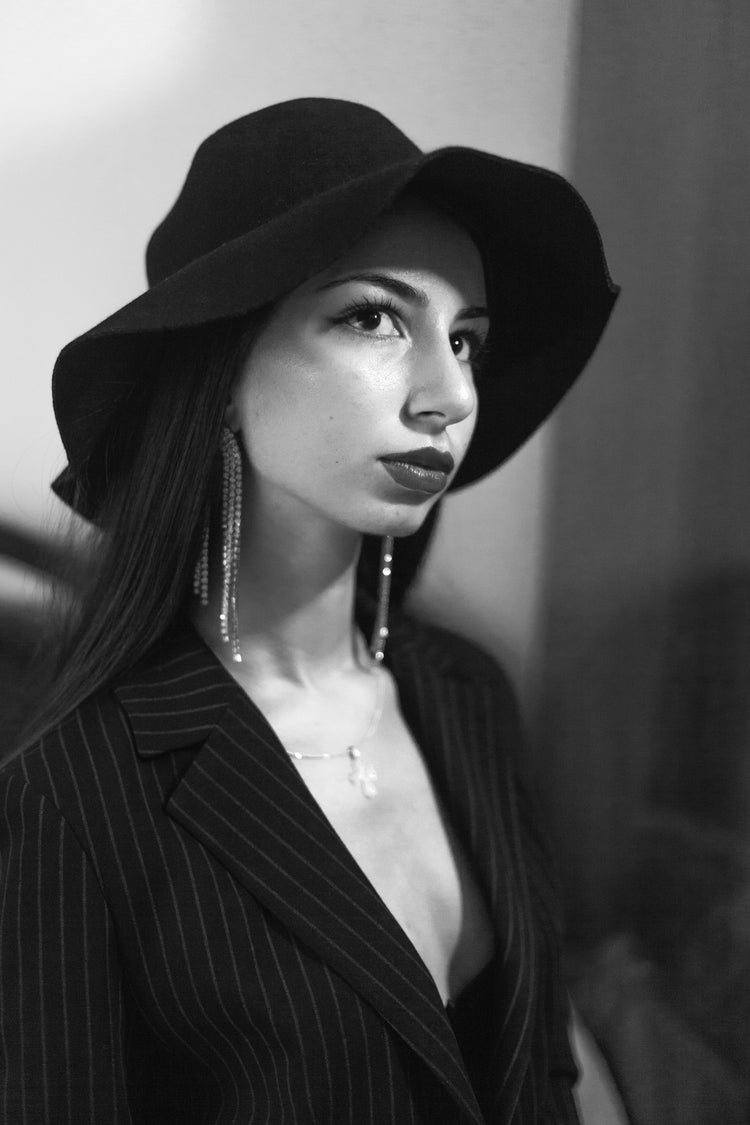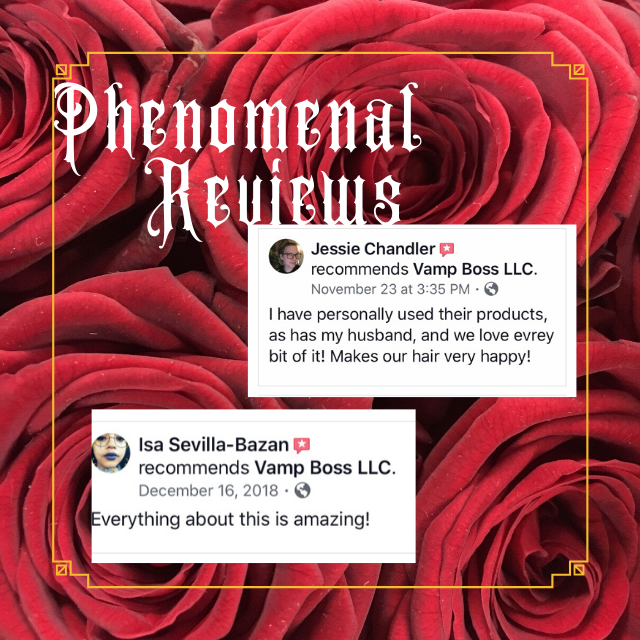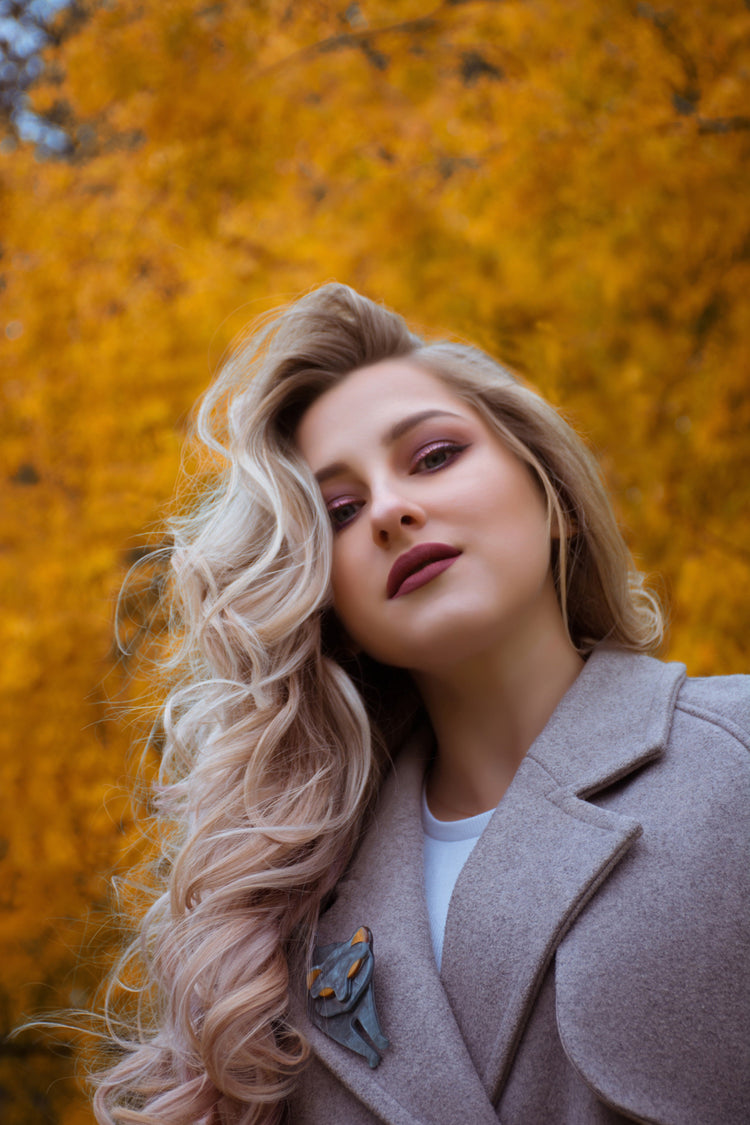 Testimonials
J.S., Happy Queen

I've been using the oils, and deep conditioners as well as the aloe hair mists. Thanks again!

Dr. Luhui W.

"Big shout out to Vamp Boss and your amazing hair masque! My curls were ready for the day after using it. #IndigenousBusinesses #SupportBlackBusinesses #SupportLatinxBusinesses"

Jessie C.

"I was finally able to use the henna hair masque... and my hair is SOO SOO happy!! I haven't had my hair this happy in longer than I can remember. Also using the aloe mists.It's all awesome!"
Addicted and Amazed!

Thank you for keeping my bleached hair soft and silky! I'm addicted and amazed. Plus, the glass bottled can be refilled!

This is SO Money!

To prep for my semiannual blowdry length check, I always start with the Money Masque and use the hair teas to prep my blowdry and style.

I love the way my hair feels!

You're the best! I keep feeling how soft it is.
Perfect Natural Hair Care Luxury

Still Hella Soft

My hair feels amazing! Left it {the masque} in for 5 hours

Hair looks really good babe!

I'm telling you this product is so freaking amazing!