REFILL "Kiss of Life" Luxury Leave-In Botanical Hair Hydration
Regular price

Sale price

$77.00

Unit price

per
Refills are shipped in a zero-plastic plant based bottle along with the concentrate in a mini glass vial.
Refills are sold only in quantities of 2 refills at a time. We reward you with amiable pricing. (Normally $90 for two, now $77 for two with our eco-friendly refill option.)
Pour the concentrate and aloe Vera juice into your luxe Glass spray bottle.
Vamp Boss "Kiss of Life" Leave-In Hair Hydration
Natural spirals are defined and shiny; soft wavy hair is bouncy; straight hair is smooth and shiny. No more frizz or dry scalp. Spray throughout hair as much as you feel you want or need. This elixir is 40% Aloe Vera Juice & 60 % distilled water infused with essential oils. Aloe Vera promotes healthy cell growth, smooths cuticles, and conditions leaving hair shiny, soft, and cleansed.
Use 3-4 times a week or as needed: Starting with one section of hair, spray at roots and throughout hair till lightly damp. Spray extra on ends as needed. Distribute evenly from roots to ends. Style and repeat for each section. This moisturizes and adds shine to dry hair, seals cuticles reducing frizz. Follow up with a serum, oils, hair butter, or styling crème if preferred.
Perfect for all hair: Ringlets, Curls, Straight, Rope Twists, textured, dread locks.
Blow dry: Spray before blow drying one section at a time to add elasticity to hair and smooth cuticles for sleek results. pH balancing with enzymes, minerals and vitamins.
Between Washes: Great as a refresher between wash days. Our botanical formula rescues hair, pulls hydration and nutrients deep into the core of the hair. Hair will feel easier to detangle and manage within the first few days.
Our formula's ingredients have astringent, antibacterial, antiviral, antifungal, and anti-inflammatory properties. This supports healthy circulation to hair root and clarifies your scalp reducing dandruff.
Kiss of Life Leave-In is potent with minerals, vitamins, and antioxidants. Makes hair more elastic and defined whether straight or curly.  Water Based Formula- No Oils
For hydrated touchable hair.
*Indicates USDA Certified Organic Ingredient.
Ingredients: Distilled Water 60%/Aloe Vera Juice 40%, Kosher Vegetable Glycerin, *Red Clover Extract, *Lavender Essential Oil, Orange Essential Oil, *Pink Grapefruit Essential Oil, *Sandalwood Essential Oil, *Lavender Essential Oil Peppermint Essential Oil, *Lemongrass Essential Oil, *Oregano Essential Oil *Eucalyptus Essential Oil, *Tea Tree Essential Oil.)
-Vegan Product -Therapeutic grade essential oils-Only Natural & Organic-No parabens -No silicones -No synthetic ingredients--No animal testing
Natural & organic. 100% Therapeutic Essential Oils. 
Share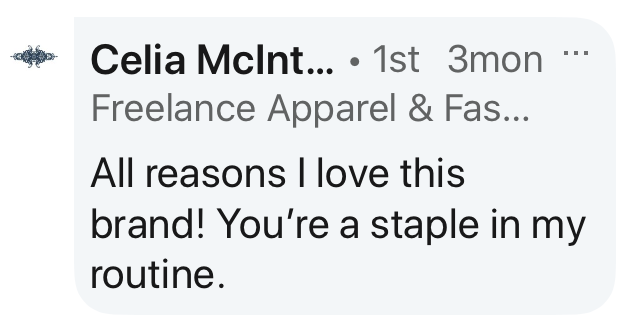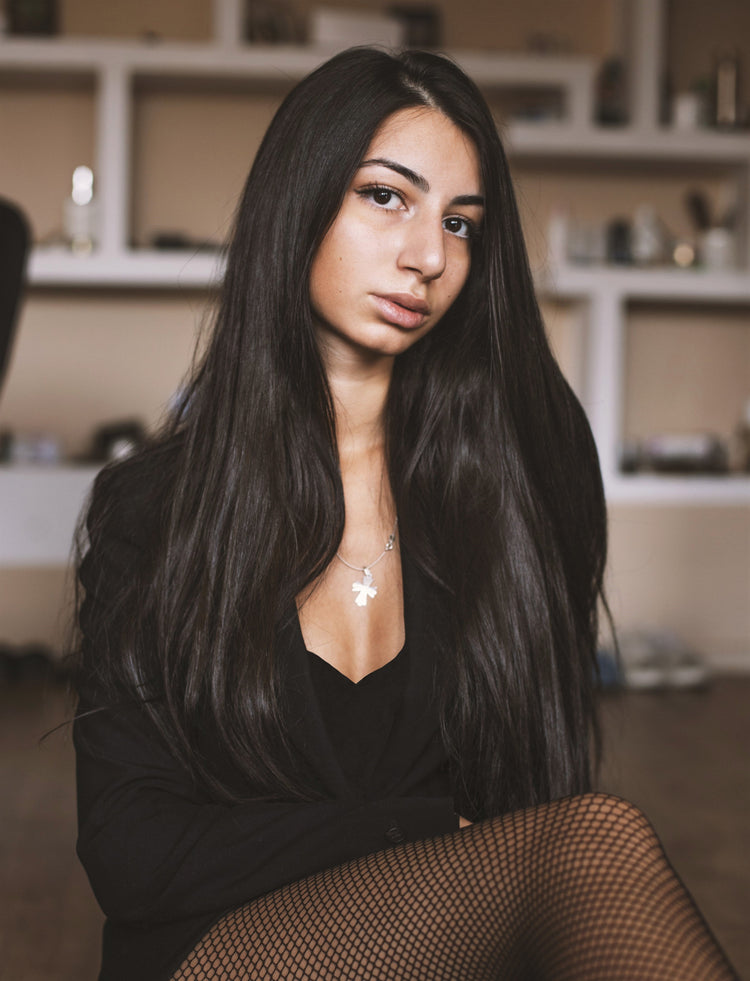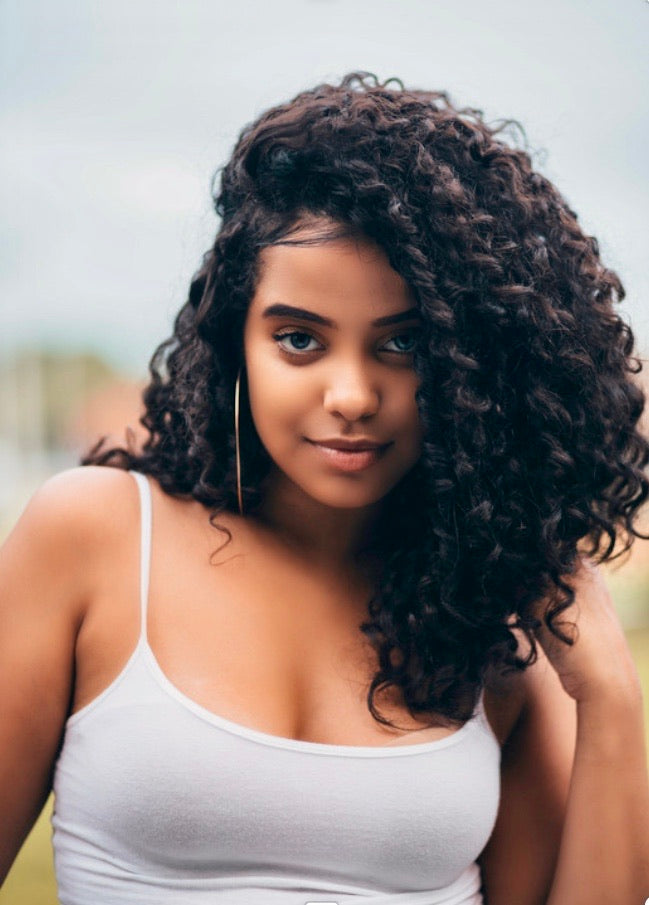 Testimonials
J.S., Happy Queen

I've been using the oils, and deep conditioners as well as the aloe hair mists. Thanks again!

Dr. Luhui W.

"Big shout out to Vamp Boss and your amazing hair masque! My curls were ready for the day after using it. #IndigenousBusinesses #SupportBlackBusinesses #SupportLatinxBusinesses"

Jessie C.

"I was finally able to use the henna hair masque... and my hair is SOO SOO happy!! I haven't had my hair this happy in longer than I can remember. Also using the aloe mists.It's all awesome!"
Addicted and Amazed!

Thank you for keeping my bleached hair soft and silky! I'm addicted and amazed. Plus, the glass bottled can be refilled!

This is SO Money!

To prep for my semiannual blowdry length check, I always start with the Money Masque and use the hair teas to prep my blowdry and style.

I love the way my hair feels!

You're the best! I keep feeling how soft it is.
Perfect Natural Hair Care Luxury

Still Hella Soft

My hair feels amazing! Left it {the masque} in for 5 hours

Hair looks really good babe!

I'm telling you this product is so freaking amazing!