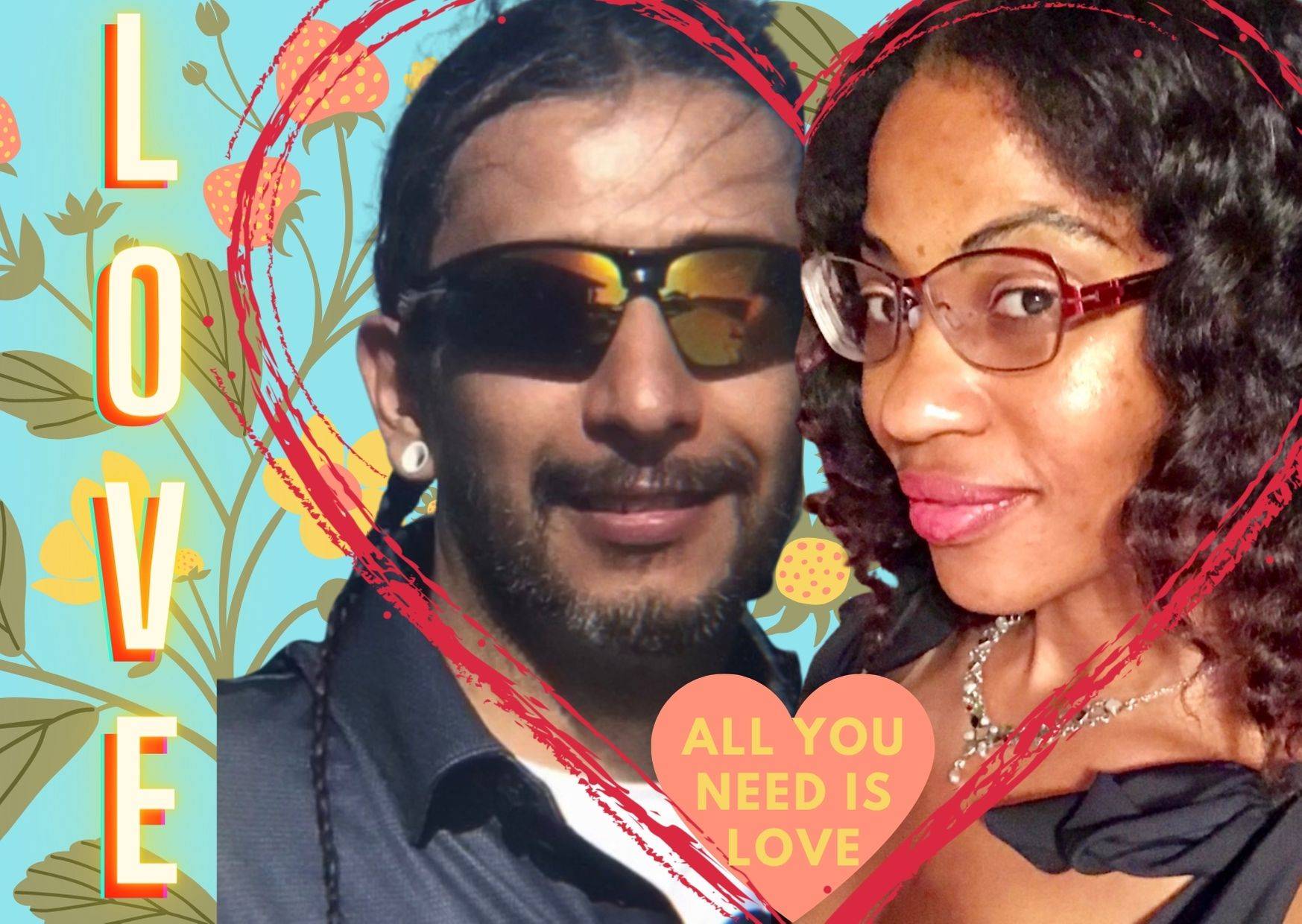 This weeks feature:

"Iset" Todayah Sevilla-Bazan
---
AYA: Can you tell the AYA community a bit about yourself and what you're involved in?
---
Iset: I am a founder, accountant/analysist, formulator, artist, and lyricist of Maya Chorti, Latina, Afro-Caribbean, Ethiopian, and European Lineages. I'm financially strategic, strategically creative, and here to change the world for the better.
I've been married to my soulmate "Unnefer" Zacharias of Nde (Apache) and European Lineages for 22 years, and we have three sons who are our everything.
My family is core to my being, and I am fortunate enough to have received the gift of meeting my soulmate, Unnefer, as it's been many amazing years. Our family is very important to us, and we want our children to reach their success and happiness.
               
  I was a student parent during my studies at Oregon State University and Portland Community College, and I knew my visual example of studiousness and focus would leave an imprint on our kids for the better. I graduated from both PCC and OSU with honors ☺ earning an A.S. in Business and a B.S. in Accountancy.
Even though I was business focused, I loved my organic horticulture, visual arts, chemistry, and political science classes. I've worked in a public accounting firm, at a non-profit as a Financial & Managerial Accountant, and currently balance my OSU day gig as a fiscal analysist with my business Vamp Boss LLC.
                 
My husband and I founded Vamp Boss LLC together in 2018 for a couple of reasons. We want to change people's lives so they can make their mark on the world with confidence while being a badass. And second, by founding Vamp Boss, we can be a leader that demonstrates corporations can be run in an impactful way for our communities, ocean, and land while driving tremendous results for the customers and the business.
What We're Up To… Four great things for communities and our company.

During the 2020 pandemic pause, we took the opportunity to look purposefully for other small communities to source ingredients for our wellness products (hair/body/beard). We are very excited to include them into our circular economy to make an impact now. They have so much value to bring to the world and we can help them add stability to their families and communities while uplifting them.  Cacao Junajpu is a Mayan-owned women collective that grows, collects and processes their own Silver Award Winning cacao on various land cooperatives in Guatemala. It is all grown organically and the whole cacao bean is stone ground processed, then blessed by their Mayan Elders according to our Mayan Sacred Calendar. We use their cacao powder and cacao tea in our botanical mists, botanical butters, and serum infusions.


Second, during the pandemic we took action to support and highlight the Mayan people in Copan, Honduras.
Specifically, the collective called "Pottery by Maya Chorti Women of Action" -- a collective of families that are artisans of beautiful pottery in Copan, Honduras-the ancient city with world class artisan ancient craftsmanship. COVID-19 shut down all tourism to the department of Copan, Honduras, and their family and community were struggling with a hard year in 2020. We were so glad we reached out to them to buy their pottery because they were able to sell some of their work to our business during a pandemic and support their family. This was their very first time shipping somewhere and we received their pottery work all the way from Honduras to us in Corvallis! THIS is what circular economy is about. In a time of COVID-19 and lockdown, we found opportunity to change to a new norm of ethical sourcing and inclusion through world cooperation. An update is that in December 2020, their rural town of Carizzallon in Copan, Honduras was hit hard by two hurricanes within two weeks and they've lost everything. The roof is gone from their house, no more pottery workshop, and all their crops they just planted have been lost, My company Vamp Boss LLC will be doing a fundraiser and auctioning off some of the Chorti Women of Action's pottery to help them rebuild and start over.
         
Third, this year we focused on establishing our Vamp Boss studio media production equipment and we're starting to do our creative music production which we are really excited about.
My husband and I envision changing the world through our creative music and conscious lyricist rhymes. Unnefer has been a turntablist and underground EDM DJ for 20 years mixing genres in house/Breakbeats/Jungle/trance/techno/raga/DNB/Reggae/Hip Hop/World and scratching. Now we're venturing into producing music and we're loving the energy of the process. One project song is "Jaguar Roar" which is my rhyme highlighting the current Maya Chorti people's murders at the hands of crooked corporations in the Americas-specifically in 2018 when I wrote this song (#environmentaljustice). "Jaguar Roar" also lights inspirational fires for all the sacred races of humanity united as One Heart because we share One Destiny, and it is in our human nature to restore balance. One lyric from Jaguar Roar states: "Humanity won't stop till the crooked's overthrown: one by one yes we'll get it all done. Re-Vamp the Revolution we are Soldiers of Love. I'm here to say we've returned from the Stars above."

And finally, Vamp Boss released our first promotion! A Luxurious At Home Spa Set called the Luxury Staycation Hair Care Package. Everything you need for a two week at home Hair Slay Day! It includes a Bonus Gift of our "Money Masque" for hair made with Ayurvedic Herbs & botanicals, luxury oils and plant butters; plus award winning cacao from The Cacau Jujnapu Mayan company we mentioned (Cacao =Antioxidants+Vitamins!!!) In addition, the kit includes a Leave-In Botanical Hair Mist, Luxury Hair Serum, and a Botanical Hair Butter. All packed with goodness to help you thrive and only essential oils for aromatherapy! Through our sales of this package, it helps support the economy and environment of Mayan communities.
Who is your WoC inspiration and why?
"My Mother, Maggie "Mama Dia" (Pictured here in her 30's)"
---
Who is your WoC inspiration and why?
Iset:First, my Mother: Magdalena "Miss Maggie" Sevilla Solomon (also called Mama Dia by her online community). She embodied kindness and compassion, applied smartness, and put family first. She was studious with an entrepreneurial spirit, and from childhood into my adulthood, I've seen her help others. From being a surgical aide to operating in home care for the elderly, setting up a small Salon in home, and doing interior design, she has done it. Leading up to investing and purchasing land assets and overseeing her dream construction build in our homeland of Honduras. She had big visions when people expected small-she always outshined! LOL.

There is also Rigoberta Menchu Tum: a Guatemalan Mayan woman who won the Nobel Peace Prize by the age of 30 in 1992. Starting as a teen, she risked her life to save the Mayan community who were under attack and experiencing genocide from the Guatemalan government. She learned Spanish and found a way to reach out to officials all the way up to the United Nations. Rigoberta helped bring attention to the plight of millions of Mayas to the world stage and contributed to huge gains in stopping corrupt government from murdering Mayan communities. Even with attempts on her life, she returned to Guatemala to help her people but now she is a refugee.
How has being a WoC shaped some of your experiences in higher education?
---
Iset:This is such a profound question, and I had to think on this for a while. Because I went to school, not as a Woman of Color…but as a human being, a wife, a mom, a daughter, a member of the community that is going to excel so I can change the world. My state of mind as a Woman of Color student was: I'm a human being who's going to shine my light as a pillar in all that I do. The better I apply myself here, the more I can make use of these tools to drive my goals and actions in whatever and all that I do. For my family, my community, the world, and the environment. As a university student, I'm very driven by numbers, strategy, and efficiencies as well as analysis and operations. Excelling in these areas meant I could make the best contribution to the success of any organization I join: in a non-profit, corporation, or eventually my own business Vamp Boss. I envisioned inspiring people from an artistic way through music, art, and dance and sharing ancient science teachings from our cultures that are actually parallel with modern metaphysics. I wanted to be a foundation to unite and bring people together. For me, success was directly tied to my ability to be a philanthropist. When the benefit of others is tied to my success or goals, it gives a different energy to what I do. A different fire. That's how being a Woman of Color shaped how I approached my education while at Oregon State University and Portland Community College.
 Now how others saw me as a woman of color...? 
The times I noticed I'm attending a university where I didn't visually see as many individuals of color-it is a visual reminder that I represent a culture and lineage that has a different history. However, I always felt like I was right where I needed to be on my path. I saw great things for myself so my identity as a woman of color did not cause me doubt – it was simply my facet on the crystal of life that I reflect in this life. Each person has their facet of the crystal that they shine as. From a third person perspective looking in at me—I stood out because of my different features. This instant visual distinction that causes people to notice 'the differences' or make assumptions of my interests or assumed I had 'limitation of experiences' based on my identity. Usually, folks can tell I have African Ancestry, but were surprised when I mentioned my Mayan, Latin, or European English ancestry. So explaining a lot came with the territory and is a part of reclamation when 'others' reduce you to ONE category. Sometimes it's simply that they are expanding their circle of experience and they're learning from you.

This was also a strengthening path for me because growing up within the African American/Black community, friends would be upset when I spoke of my other ancestries, and they only 'want' me to be African American or Black. This was just due to their insecurities growing up trying to find strength in their identities. I see that now. There are many sides to being multiracial like the ones I mentioned or feeling past 'culture erasure' or 'paper genocide' by choosing only one race to identify as. It was usually others who didn't accept me as a Latinx, or as English etc.
   
For myself and my family, we see the four corners of humanity or four root colors/races of humanity as all equal and important to mending the Sacred Hoop. So in myself, I honor all my ancestors from each of the four races of my ancestry that were pearls of light in their lifetimes, and I focus on the cultural traditions that were light based and positive, not harmful. I'm thankful I've kept learning about my culture and heritage- it adds great depth to life and I encourage all of you to do the same! Yes-from all continents-especially any ancient or lost aspects. It brings a new exciting feel to the present day mundane.Never wait for someone to see in you what you know yourself to be. Make them see it. Claim it. Speak it. Live it. Then they will see. Do not wait for others to 'see' because to allow their vision of you to define you is to allow them to put boundaries and limitations on your destiny.

I had multiple positive experiences connecting with classmates that were positive towards me who were Latin, Native, African/Black,Euro-American, Saudi, and Asian. I learned a lot from them and made cool friendships and experiences. We learning how much family matters to each of these cultures at their corem, sharing life experiences and seeing how much the same we are, and brainstorming together. It was great.It lets you know and lets them know that there are still good human beings in the world working towards positive communities in how we live in the world, and those experiences are reassuring that humanity is on the right track. Just not as fast as we want it to be ☺.

However, I also had the president of a scholarly chapter who was a Euro-American female and she went out of her way to repeatedly ignore me when having accounting discussions in class. It happened a few times then I realized she was being elitist, a bigot, and racist. I said, "Ah. She's one of those kinds. They are still out here. And they are in the classrooms." I'm kind, graduated with honors and was humble, helpful and a great team player. Some people will just choose to not like you based on your color—but do not let it affect who you are and how you 'move in the world.' Know that you are exactly where you are meant to be, and you're here for a reason. Don't let it break your focus. Our happiness and joy in life is a statement of resistance and standing firm. SMILE AND KEEP BUILDING YOURSELF.

AYA: Where can everyone connect with you and Vamp Boss?
Iset: Sign Up Below! We will announce our auction for the Maya community! Spread the word!
Follow our Spotify PODCAST! The VampBassador on Spotify-We'll post our lyrical rhyme "Jaguar Roar" A Rap against corruption against the Maya and the world. https://open.spotify.com/show/38jkEPzggQkp9y89wuGtIR
Stay tuned!
Instagram:  www.instagram.com/Vamp_Boss Inspo and insights ☺
We hope you gained some inspiration from this week's feature, and We also welcome you to nominate your peers or advisors for a spotlight through this link!
https://forms.gle/GTPwWH7LrhhT9pk38